UNE HABITUDE DE JEUNE HOMME

Pascal Cervo

2019 / France / Fiction / 38 min

SYNOPSIS
It could have been a normal day for Virgile, but no. First victim of a strange assault, the young man is then forced to share the dressing room of Robert Lesmur, the main actor of the play where he is appearing. A disturbing character, Robert gives rise to feelings in Virgile that will quickly overcome him.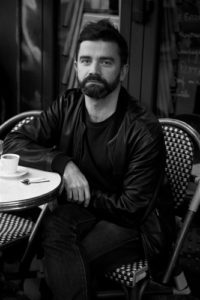 PASCAL CERVO
Since Catherine Corsini's Les Amoureux (1994), his first role in cinema, Pascal Cervo stays faithful with authors like Laurent Achard, Paul Vecchiali, Pierre Léon, or Valérie Mréjen.
Pascal Cervo directs his first short movie Valérie n'est plus ici in 2008, awarded in Pantin Coté Court Film Festival, then Monsieur Lapin in 2013.
Hugues, is his third movie, won the best fiction award at Festival Côté Court (2017).
TECHNICAL SHEET

Writer: Pascal Cervo

Cinematographer: Martin Rit

Sound: Rosalie Revoyre

Editing: Martial Salomon

Mix: Xavier Thieulin

Music: Alexandre Zekke

Sets: Clémence Hamel

Cast: Alexandre Prince, Pierre Baux, Michèle Moretti
Production: BARBEROUSSE FILMS – François Martin Saint Léon

Room 1
Sunday, August 30 – 2pm

Room 2
Saturday, August 29 – 4pm